Mathematics Tutors from India –  USA exclusive online classes
KG to 12 Mathematics classes and practice sessions for USA students. Our teachers have been trained rigorously in USA syllabus.
We provide both group or personal classes. Students would be given topic wise home work and model tests, which are very similar to their school prep exams.
Link to Online classes and program details
Primary ( KG to Grade 5) – Maths and English
Middle and High school ( Grade 6 to 11) – Maths , Science and English
Pre-Algebra
Algebra1
Algebra2
Geometry
Precalculus
Calculus AB and BC
SAT / ACT Mathematics
Physics AP /  Physics-2 AP
Chemistry AP
A highly talented and experienced team to coach your kids.
KG | Grade 1 to 5 – Mathematics | English
Grades 6,7,8,9,10,11,12 – Mathematics | Science | English
Click for Summer English essay writing classes ( 15 hours)
Click if you need just Practice Questions (USA Syllabus) and Support
Contact
Email:  info@micromerits.com
Phone:   +91 94499 35035  /  +91 78922 72633 for enquiries  – WhatsApp only
Student's presentations zone – click here
Congratulations our student Abhinav Chandra (from Minnesota ) for securing 100% (SAT Mathematics).

What Parents speak about MicroMerits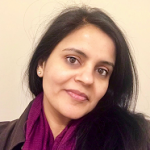 "Lalitha Marella" , Maryland  – "My son in Grade 10 took Pre-Calculus online classes from MicroMerits. The math teacher from India was very good, warm and accessible for any doubt clarifications.
MicroMerits math classes with practice really helped him to get hold of the subject to be able to variety of problems in PreCalculus"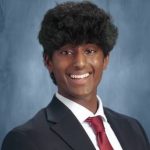 "Chetan Konathala" , I am writing to express my appreciation for the excellent tutoring services provided by Dr. Pradeep for Calculus. His patience and ability to explain complex concepts in a clear and concise manner made the material much easier to understand.
Dr. Pradeep's approach to teaching was very effective, and I appreciate his dedication to ensuring that each student fully understands the material. He is knowledgeable and always willing to go the extra mile to help students succeed.
I highly recommend Dr. Pradeep as a tutor for Calculus. He is an excellent teacher and I feel very fortunate to have had the opportunity to learn from him.
Thank you for providing such a valuable service.
Sincerely,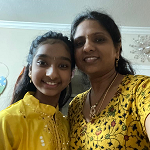 "Soumya Peramsetty", Dallas – "Our daughter (Grade 6) enrolled for MicroMerits Math classes.
There are many great things about MicroMerits..Children enjoy taking part in classes, the teachers are very supportive and approachable.
They make kids to solve 5 to 6 problems in each session and additionally they provide good number of home work and practice worksheets which can
be submitted in micromerits portal."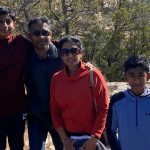 "Dr Chitra", Austin  – Our two children are taking English classes ( Grade 6) from MicroMerits. The teacher creates a joyful learning environment for the kids.
The classes are very interactive, the teacher applies various techniques and methods to get a hold of reading and writing.
Regular assignments are provided and the feedback is shared. Overall, we are satisfied and quite happy with MicroMerits."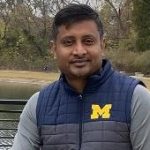 "Ramesh Avula", Texas – "My daughter is a 5th grader and she takes Math and English classes from MicroMerits. The class size is usually small which allows teachers to engage with kids more productively. Also, teachers use the local (US) curriculum for their teaching. And above all, my daughter says, "The classes are fun and easy to understand".
Spring Presentations by our Students – Grade 11 Keerthana Kalla – The Art of Essay writing